Learn About Us and Our Eco-Friendly Products
It all started with a need. While Founder Donald McMahon was distributing screeds and power trowels to the construction industry, he recognized a growing problem. The expensive tools and equipment that are a construction company's main assets were taking constant abuse because of harsh chemicals, large amounts of water and time were used to clean and prepare equipment between uses. Sometimes, the hardened concrete was impossible to remove. Little did the industry know what was to come… KLEEN KOTE and more…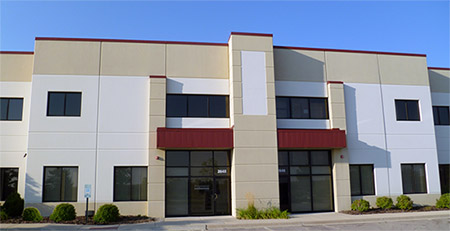 KLEEN KOTE – KLEEN KRETE – The Real Pump
After spending several years doing research and development, KLEEN KOTE and KLEEN KRETE were introduced into the construction market. But the company didn't stop there… The Real Pump power spraying system was developed to replace gas engines and pump up sprayers, saving contractors time and money. Additional accessory items were introduced to aid in the application and use of coatings.
Over the years, the group of Progressive Solutions products was further field-tested and proven successful in both protecting and preserving assets of all kinds during use, storage and in transit. Companies across the globe use our Eco-friendly products because of their versatility. Major equipment manufacturers, worldwide construction companies, international shippers, and agribusinesses across the U.S. use our group of products on their equipment, machinery, tools, and vehicles.
All Progressive Solutions products have been developed and manufactured in our facility in Northern Illinois. While there are many products on the market today that try to compare, none have the proven track record. How many of them know exactly what makes up their product? Who knows how it is measured, mixed, or assembled? WE DO!
Today, our research and development works closely with our customers to meet the ever-changing needs of their industries. Thus, we are always looking for ways to provide the best solution, even finding ways to make the world cleaner through specialized products. Connect with us on Facebook, Twitter , and LinkedIn for updates on new products, new product uses and more.
Progressive Solutions is actively seeking dedicated dealers, OEM's, and manufacturer's representatives. Those interested and qualified agents who are success-driven, have a desire to excel in the promotion of chemicals and equipment to a broad range of industries on a national and/or international level need to apply.
Dedicated dealers are rewarded with:
Authorized dealers proactively re-sell Progressive Solutions' products and also equipment to their own network of industry contractors and end users. Our flexible dealer program does not require you to stock products—our facility provides you with JIT shipping.
For dealers who stock products in their facility, we offer substantial discounts, freight allowances, co-op advertising, and also membership in our preferred dealer program.
Preferred dealer membership: Those distributors who meet our stock requirements will:
OEM – Private Labeling Program
Dedicated OEM's are rewarded with:
Authorized OEM's proactively re-sell Progressive Solutions' products as well as equipment to their own network of industry distribution. OEMs maintain sufficient product inventory to satisfy customer demand and to fulfill their role as a private brand. OEMs must be willing to support customers' troubleshooting and technical needs when possible. However, Progressive Solutions is always available to provide assistance when needed.
Manufacturer's Representatives
*Our company follows U.S. national holiday schedules as well as standard 5-day work weeks. Any orders placed after 2 pm CST, M-F or on Saturday, Sunday or Holidays ships the next available business day.
Please Contact us for more information about becoming a part of our Solutions team.