Kleen Kote 411RP CORROSION PROTECTION
KLEEN KOTE 411RP is a ready-to-use biodegradable, non-staining coating specifically formulated to protect ferrous and non-ferrous metal surfaces of parts, heavy equipment and machinery against corrosion. 411RP is designed to withstand the harsh conditions of the environment, protecting assets during short-term transport, storage and overseas shipping. Safe for use on all types of surfaces, this innovative micro-emulsion penetrates the micro-pores of the treated surface, creating a thin as well as virtually invisible barrier. 411RP not only protects the exterior of the asset, but wiring, electrical, and/or mechanical controls without causing damage. Protect your assets from atmospheric corrosion, corrosive environments and contaminants with KLEEN KOTE 411RP–a product that is environmentally-safe, easy to use and doesn't require removal at its destination or before use.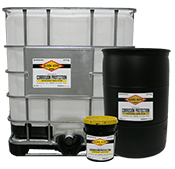 *Do NOT allow KK400RP to freeze.
KLEEN KOTE 411 USAGE SUGGESTIONS
As a Corrosion Prevention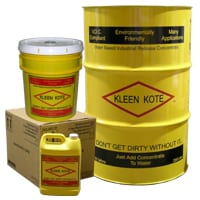 KLEEN KOTE 411RP – PRODUCT PDF LIBRARY
To view the Kleen Kote 411RP – Product PDF Library documents below, please left click on your choice. You can also download a copy to your computer by right-clicking your mouse on the selection of your choice and choosing "Save As." Also, you can get a free copy of Adobe Acrobat Reader to view files.